Well-Known Member
RPF PREMIUM MEMBER
well, I am back to school and had to find a new hobby that didn't involve toxic chemicals and solvents to use in my non ventalated dorm room, so i had to ditch the studio scale modeling for the time being and I chose to try my hand at a sculpture. I have never sculpted anything before, nor have I ever even taken a sculpture class (Im a biology major). So i jumped in and bought a bunch of new tools, a pound of super sculpey and went from there.
I printed out a scaled down alien head, a big thanks to the awesome rpfers who helped me with the measurements!
I didn't realize how quickly 1lb of sculpey would go, this was the day one progress.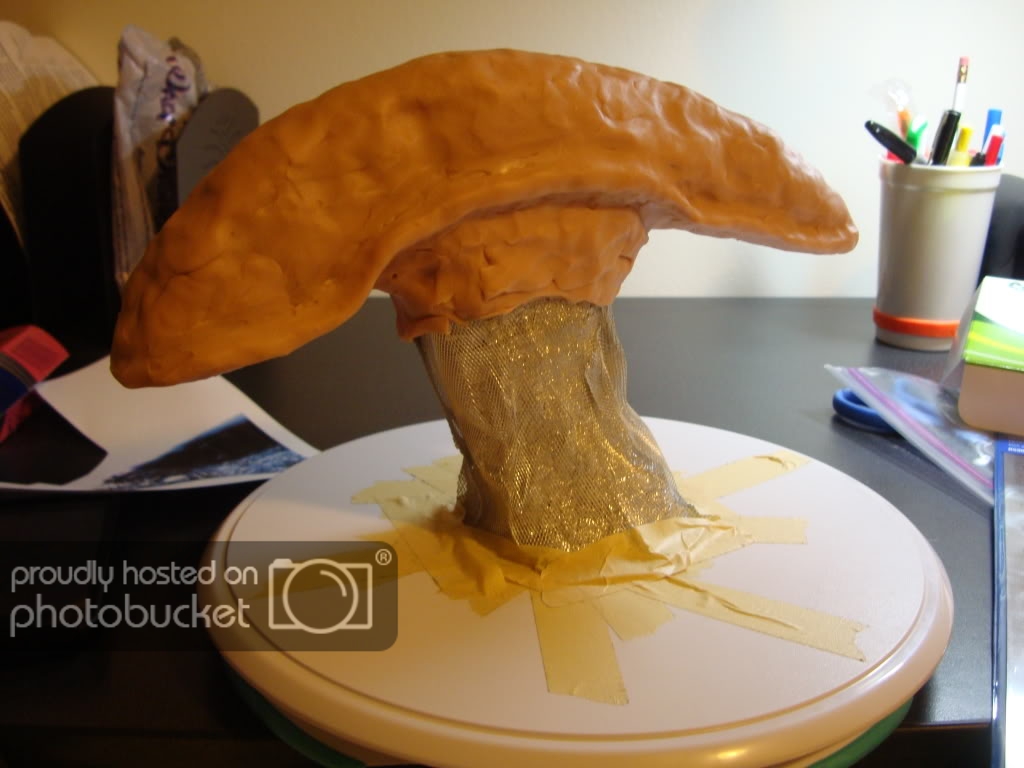 I then realized the 1lb boxes were going to do me no good so i "invested" in an 8 lb box...no more running out now!
I am making the jaw detachable to make it easier for molding/painting down the road.
And here is where I am at now...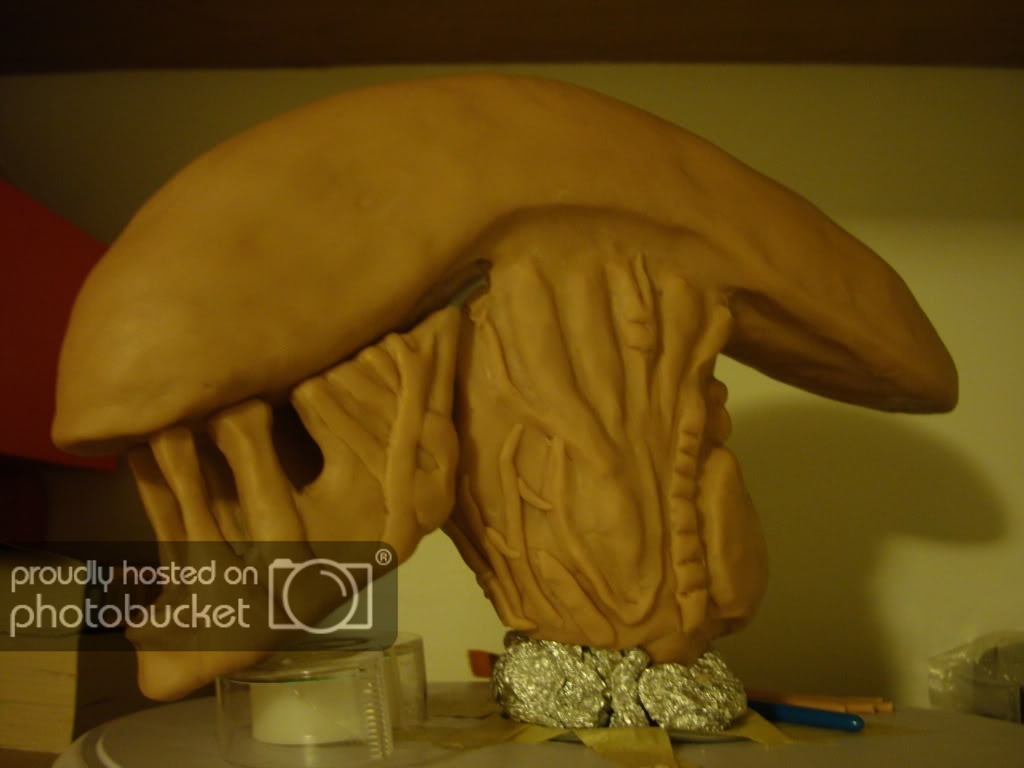 I am still in the process of bulking it out and have not started detailing yet. To be honest I have no idea where to even start with texturing so i would love to know any tips or tricks from some experienced sculptors.Let me know what you guys think, since this is my first sculpt with no prior experience i really would love some constructive criticism!
Last edited by a moderator: