Well-Known Member
RPF PREMIUM MEMBER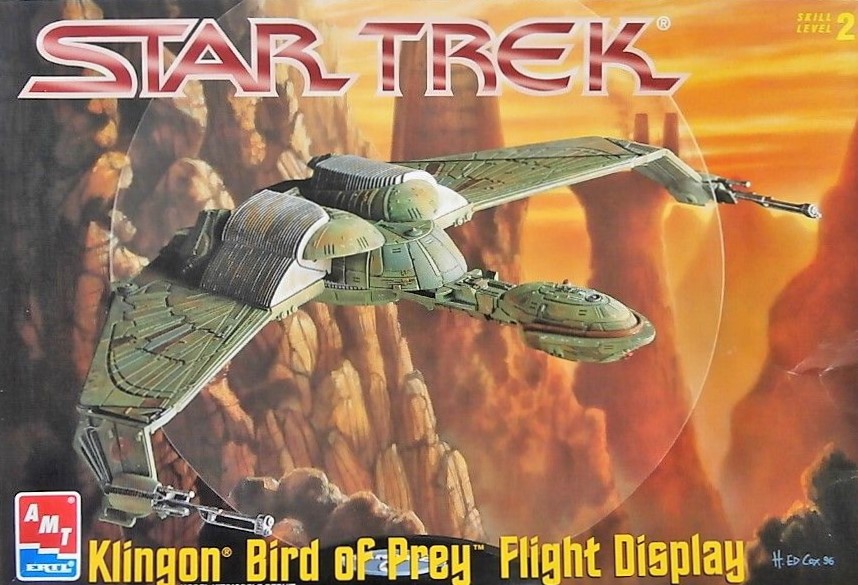 Hi and thanks for checking out my thread!
I've always really loved the design of the Klingon Bird of Prey from the original Star Trek movies and The Next Generation.
The shape and complex colour schemes really appealed to me as a lover of sci-fi and a modeler so I wanted to build a kit.
Anyone whose wanted to do the same knows there's not a lot of choice out there. I was not invested enough to get a large resin model so went for the AMT/ERTL kit.
Found the Flight Display version on eBay for a reasonable price and set about checking out the contents.
To be honest I was not very impressed. The details are very much of their time. The more I looked at reference the more details I saw missing from the kit and would have to scratch build to end up with a model I'd be happy with.
My motivation was sapped.....
THAT WAS 10 YEARS AGO NOW!
Last week I was looking for a time out project to be working on alongside my
Deckard's Sedan
kit and I opened up this guy again.
Started feeling all nostalgic and like I'd really like a nice KBOP in my collection.
I feel a little more prepared for the job now I've got 10 years more experience to lean on so thought I'd give it a go.
This may be a bit of a slow build but having this thread on the go should help with my motivation.
Would be great to have you along for the ride!
Last edited: