Over the month of August 2021, I worked on a commission to build a scaled representation of Tom Baker's TARDIS console room as seen in his final season.
This would be a collaborative project with a friend where I'd send him some drawings based on both the BBC studio plans and measurements taken from castings of the original set elements. He'd then work his magic and turn all that information into a 3D model and from this, the drawings were used to fabricate the main elements.

Above, the final approved render.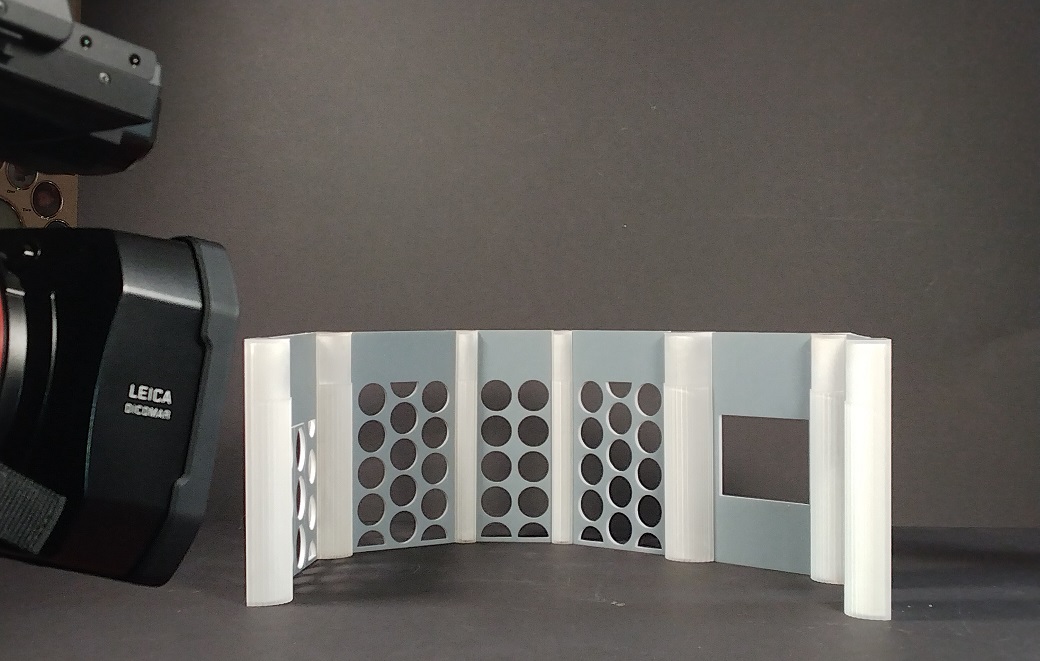 The walls were CNC cut from 3mm acrylic and the columns were 3D printed in resin.
I have to admit that initially I felt a pang of guilt for using such technologies as I'm used to making everything with my dainty little hands, but I quickly got over myself when I considered the time saving that this afforded me. Like any other tool, this is there to be used.
The columns went through three different iterations to get them the way that I wanted them to be, but we got there in the end.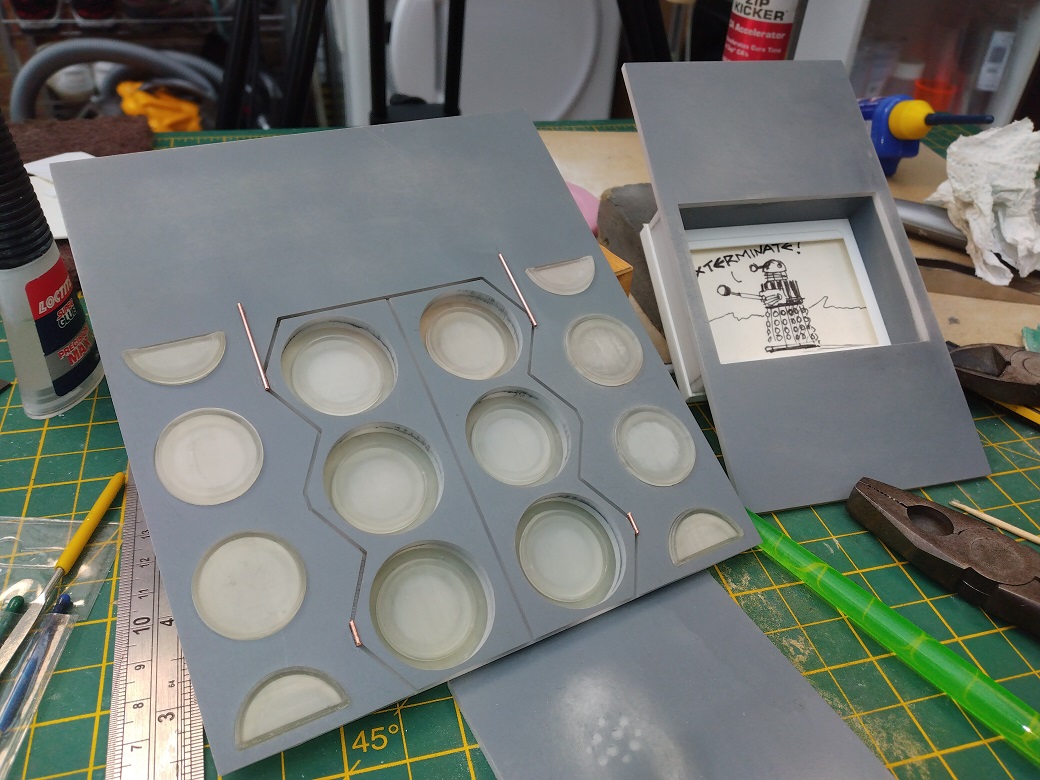 The doors were built up to give them depth and the roundels were added in. I also started to scratch build some of the details. The scanner screen was also given depth and details were made from plasticard. In the back of the screen is a receiver so that different views "outside" can be added at the owner's discretion. Ideally I would have loved to have put a small LCD screen in there, but the budget wouldn't stretch to that.
All the details (almost) were added, the single door on the right was given jambs and the port hole surround, then it was sprayed in primer to tie everything together. This gave me an idea of how well this might look in the end.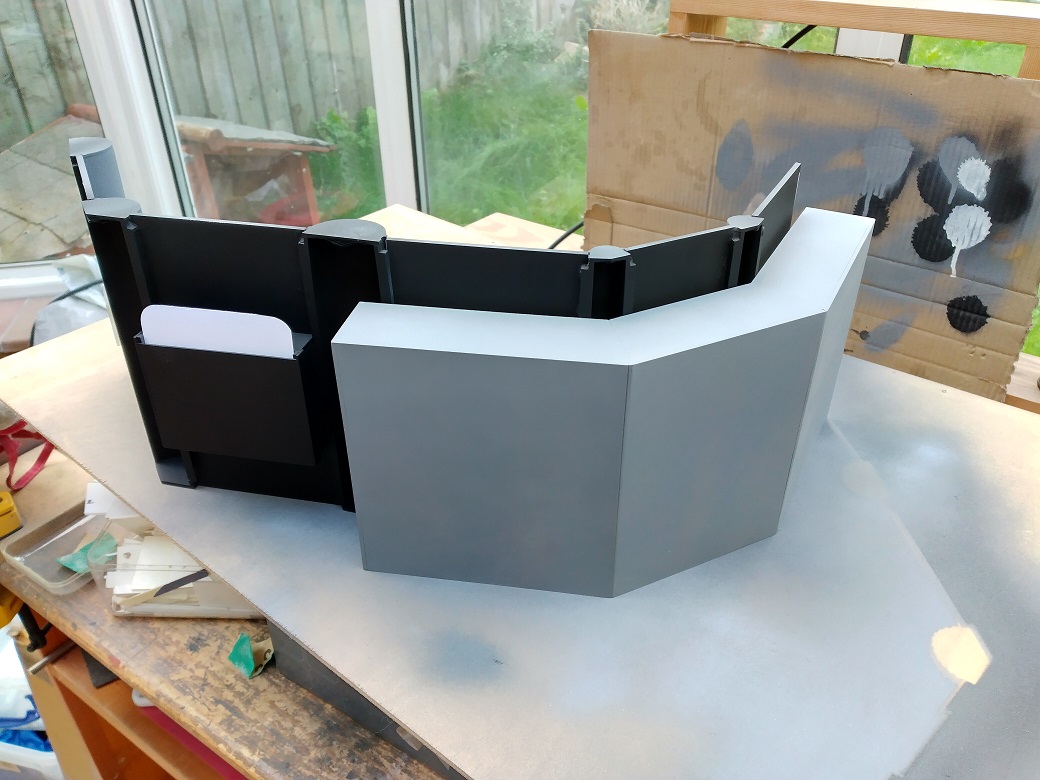 Next up I built a light box from styrene to house a strip of LEDs that would provide the rear wall roundel illumination via a 9 volt battery.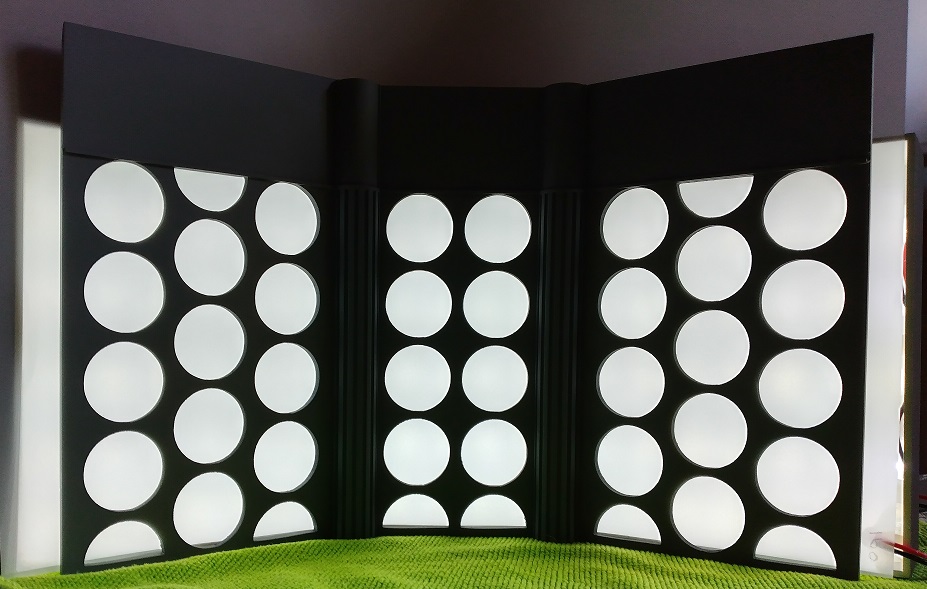 That's it in action, there's no roundels in there yet - but you get the idea.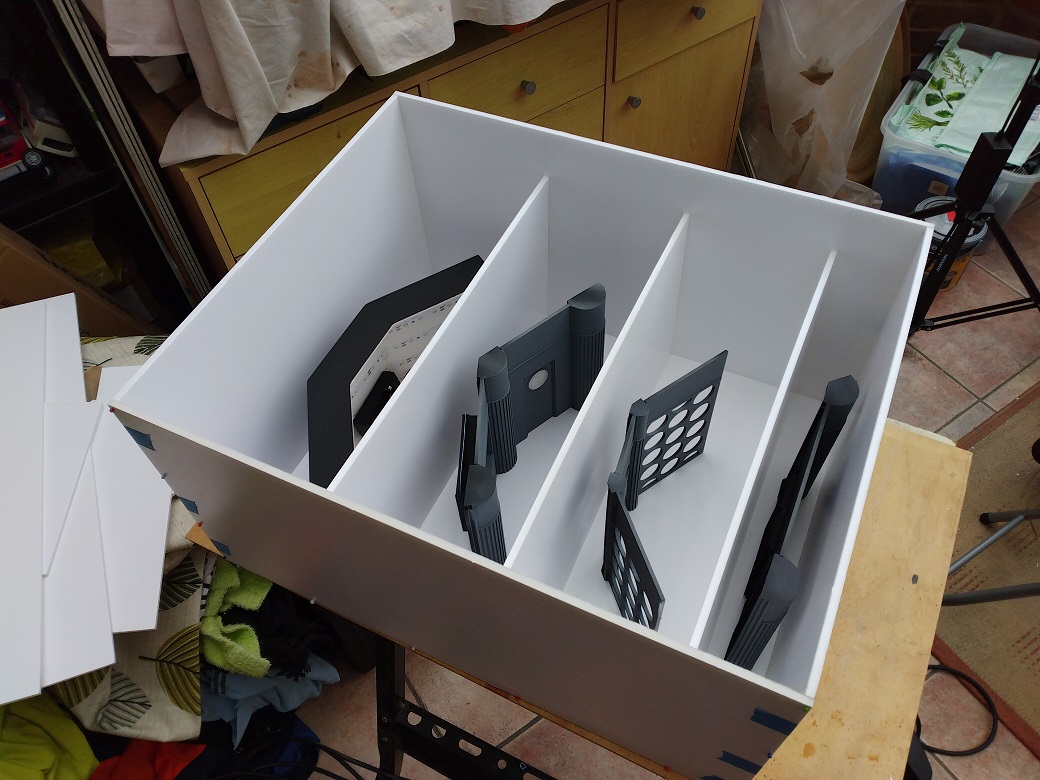 And here's the transport box mid construction. You can see how the wall elements are fixed as individual units that just slot together.
Not that you can really tell, but this has been painted in the correct shade of pale grey. All the roundels are in and just for the hell of it, I threw in a blue screen into the scanner screen - just for that on set air of authenticity.
And below are some shots of the finished piece.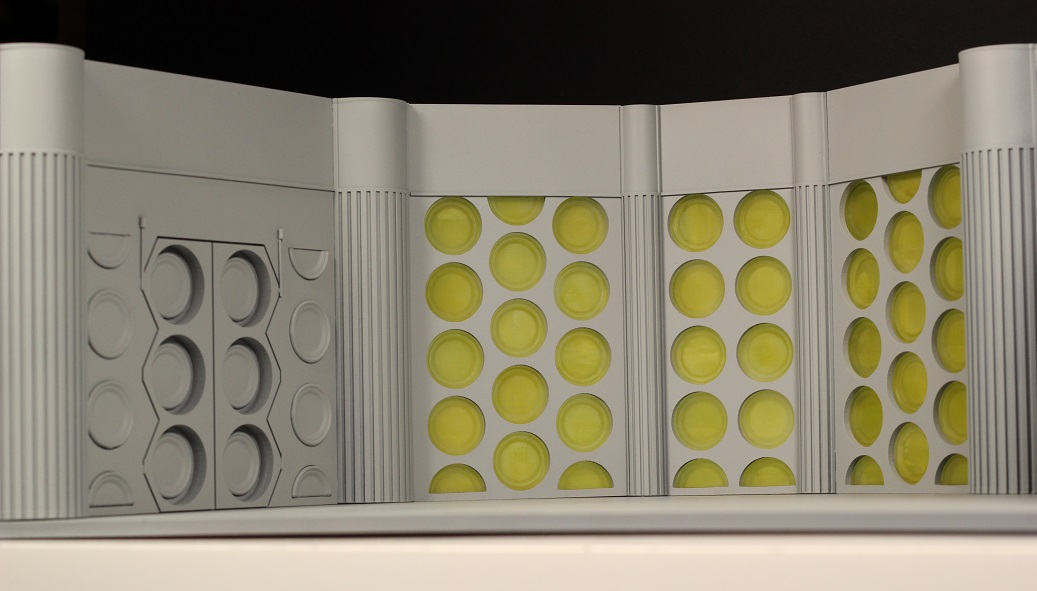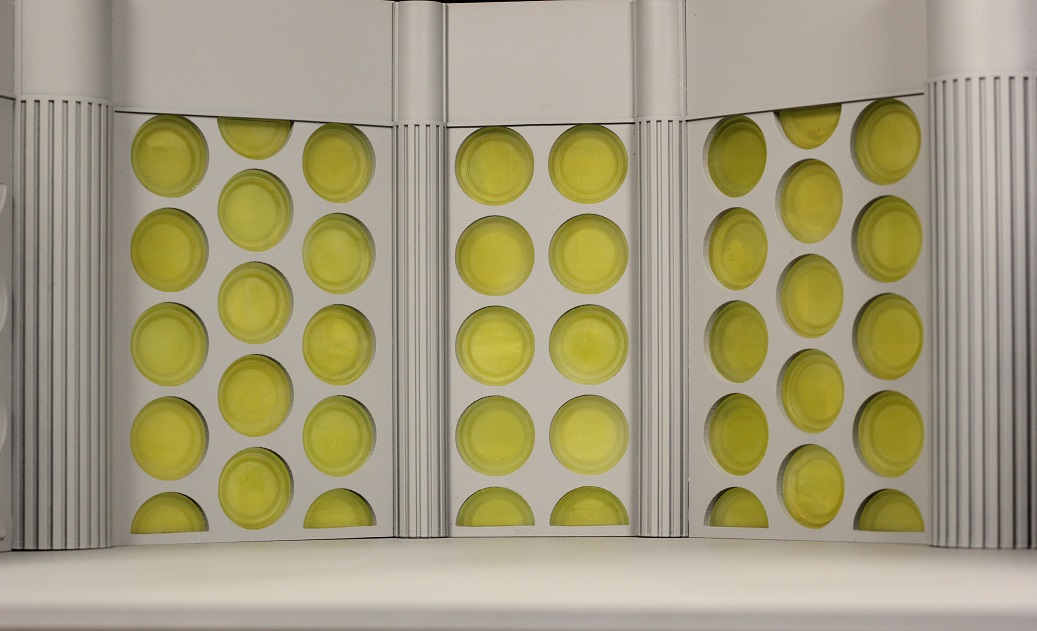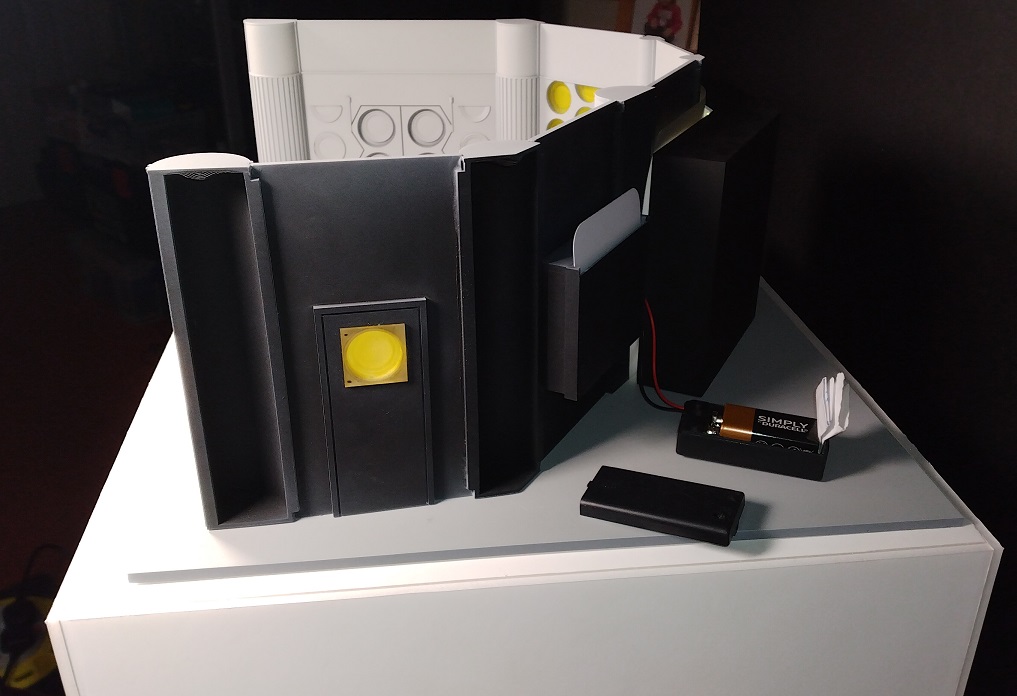 And finally (below) on display in its new home. The owner just has to find the correct console to replace the inaccurate one and she'll be golden.
Oh, and if you want to see a fuller explanation of the build, then you can watch this:
Thanks for looking.