Over the last little while I've been putting a lot of thought into displays for my props, toys and collectibles. The success with the Shadowbox I made recently gave me the inspiration on how to resurrect a long dead project with a fresh take. But the true inspiration to get off my butt and get crackin' was Atlanthia's fantastic bridge build for his DST figs.
I initially had the desire build a 1:18 scale bridge back in 2009 when I picked up the Playmates Galaxy Class figures. Being from Canada it was going to be impossible to collect all the consoles needed to fill out the bridge playset as they were not included with the Canadian figures. Besides, I only wanted the core characters anyway as they were the closest thing to 3-3/4" TOS figures that we were going to get. So I did the best I could with what I had...
Not bad, but maybe not the most dignified I suppose. And it looked like Kirk was getting annoyed with Sulu's flagrant drunk driving...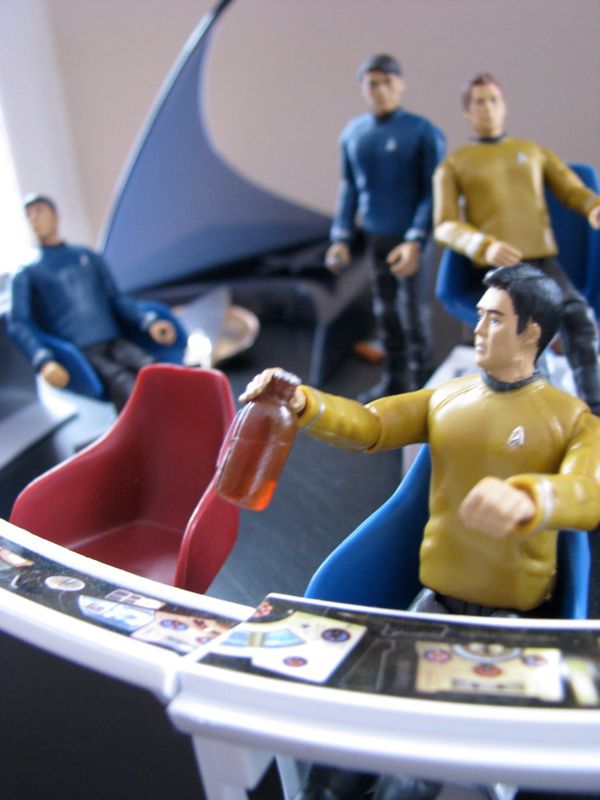 ..and Spock's distraction.
So I decided to build a proper bridge. I got as far as Kirk's chair. And a communicator.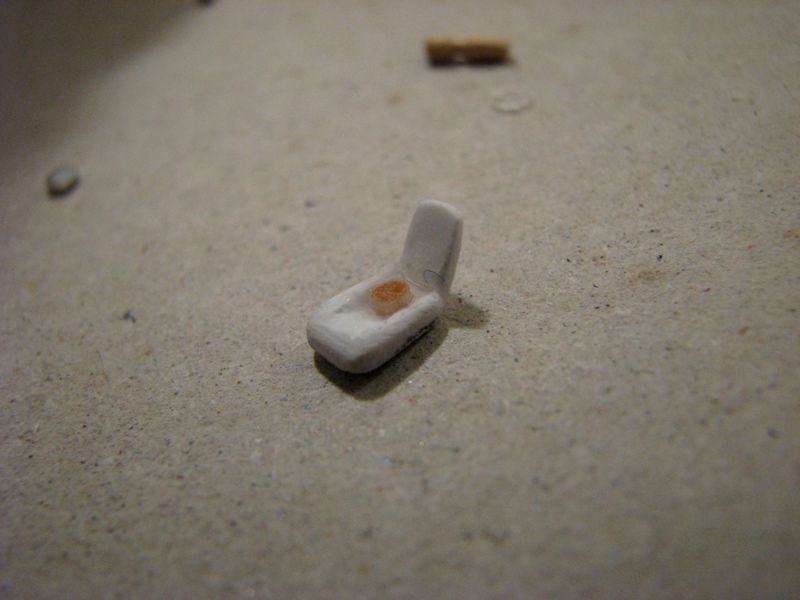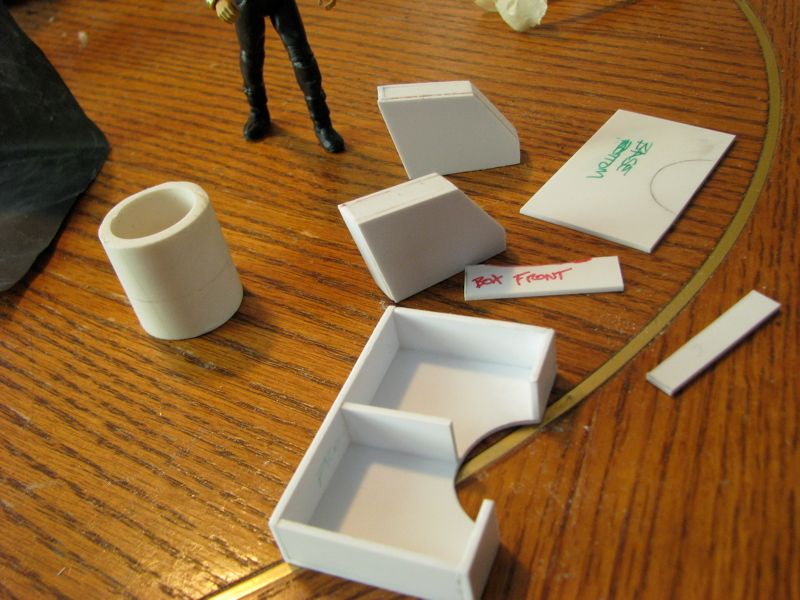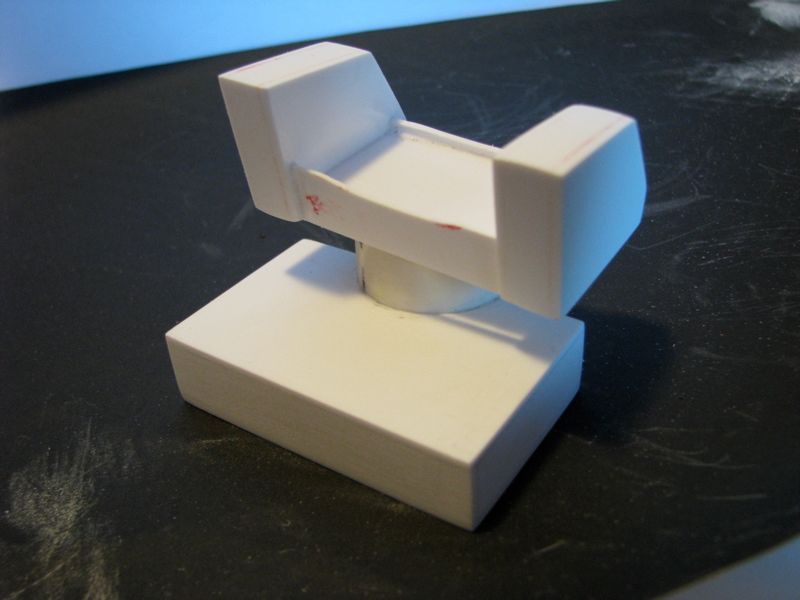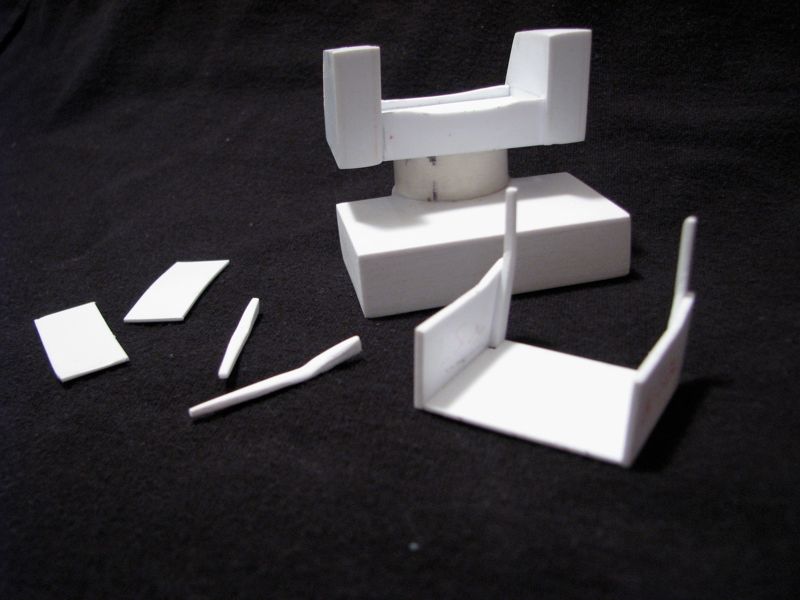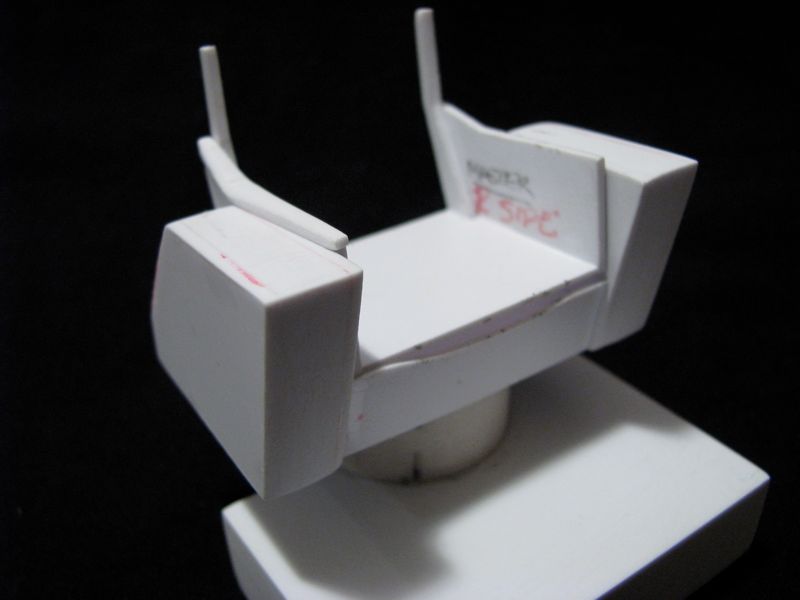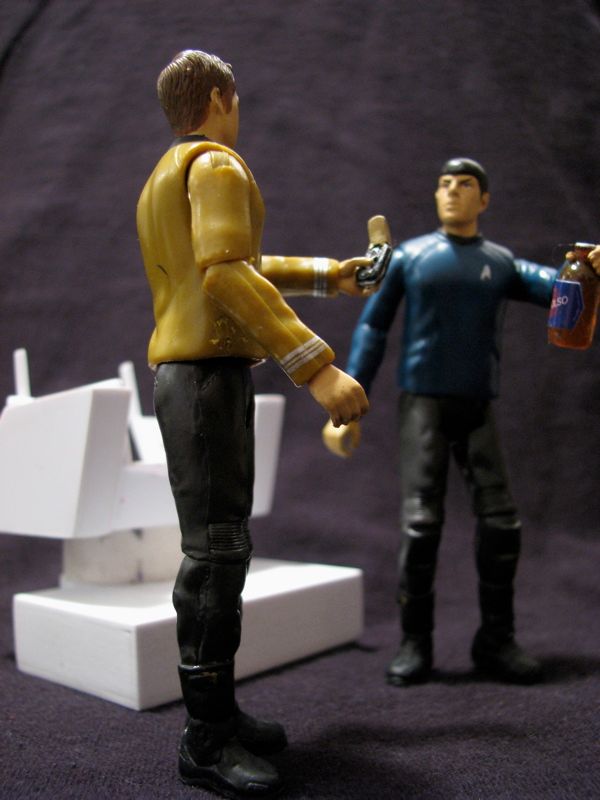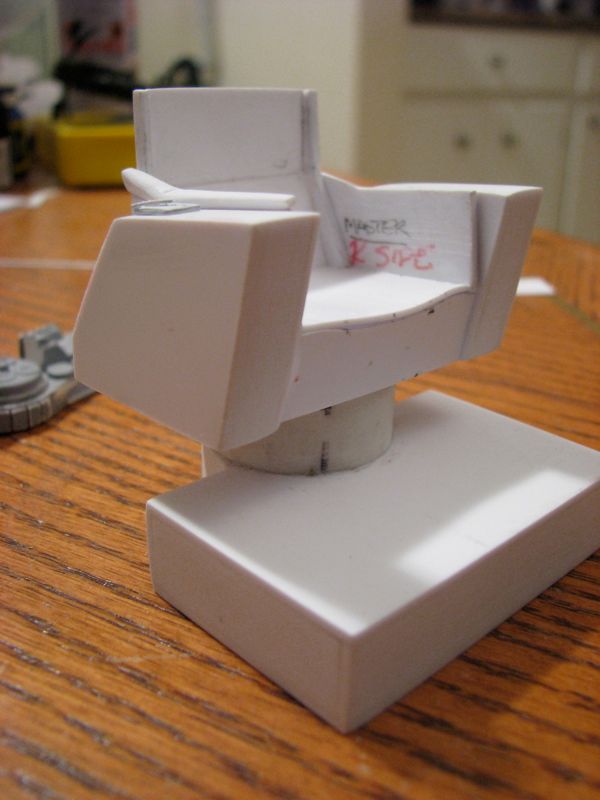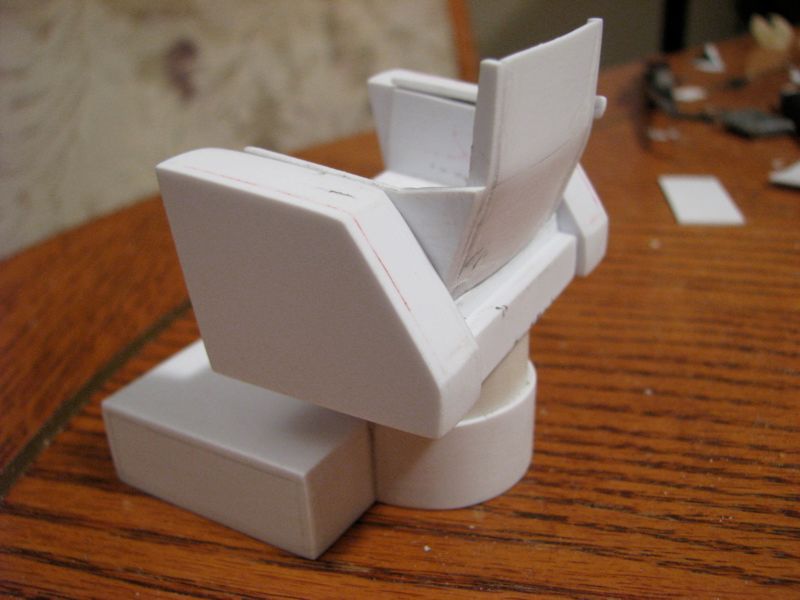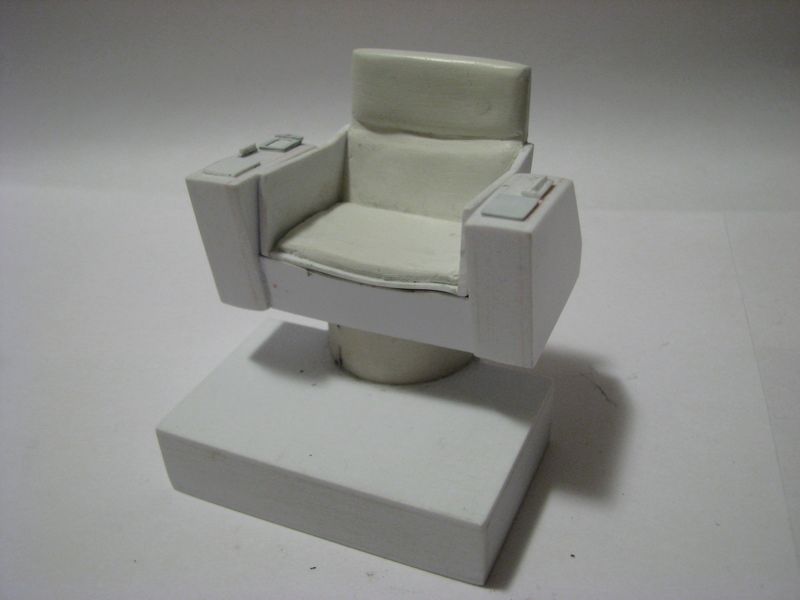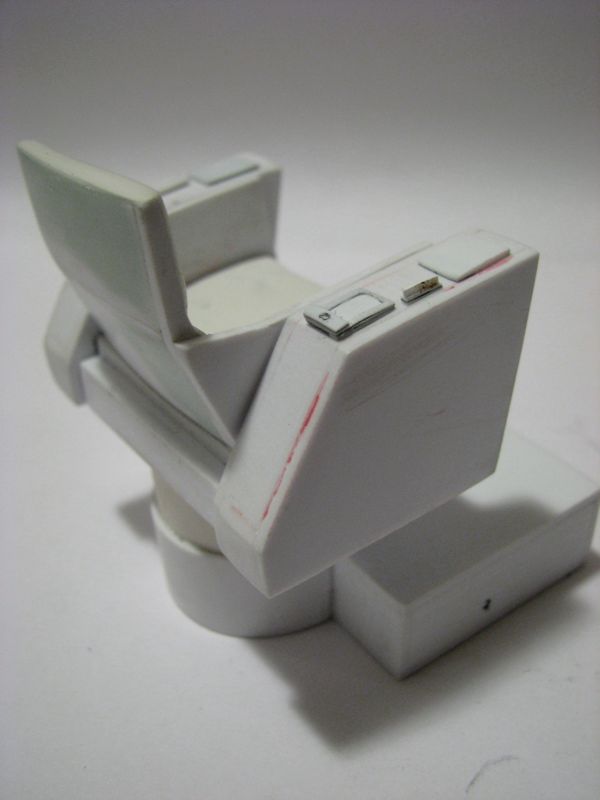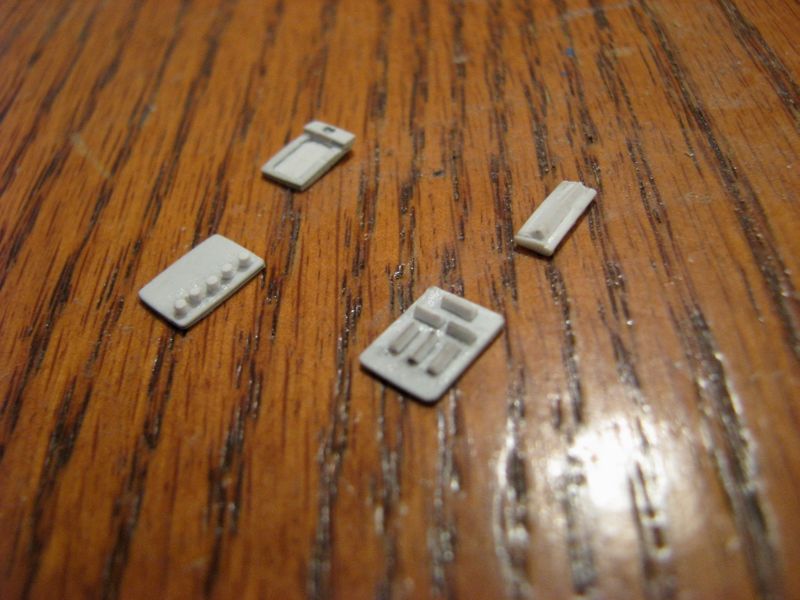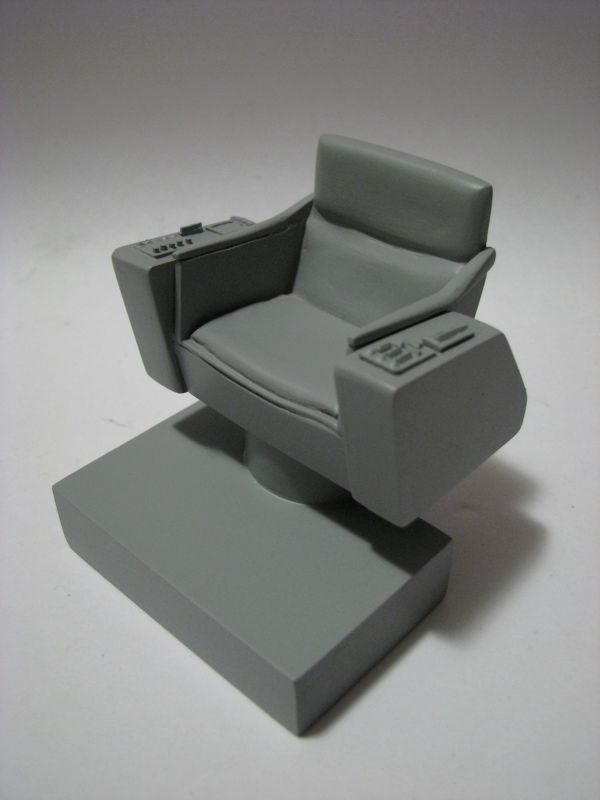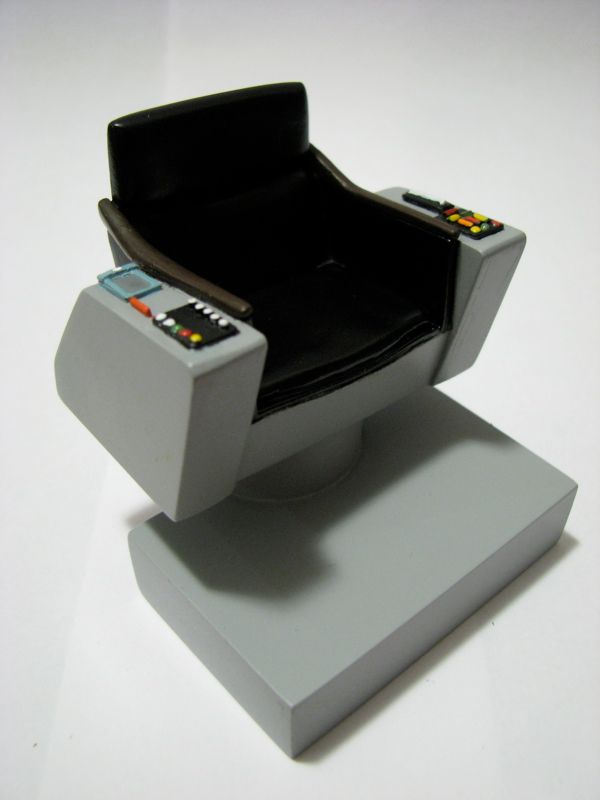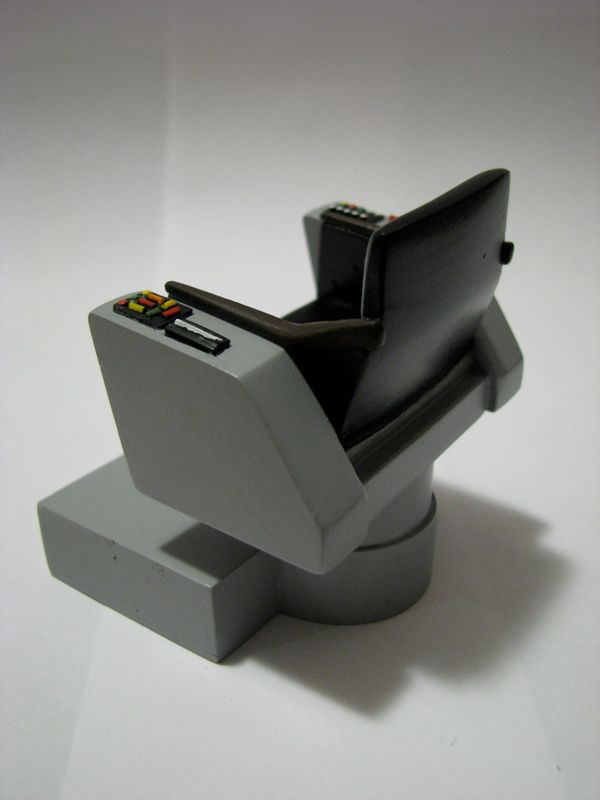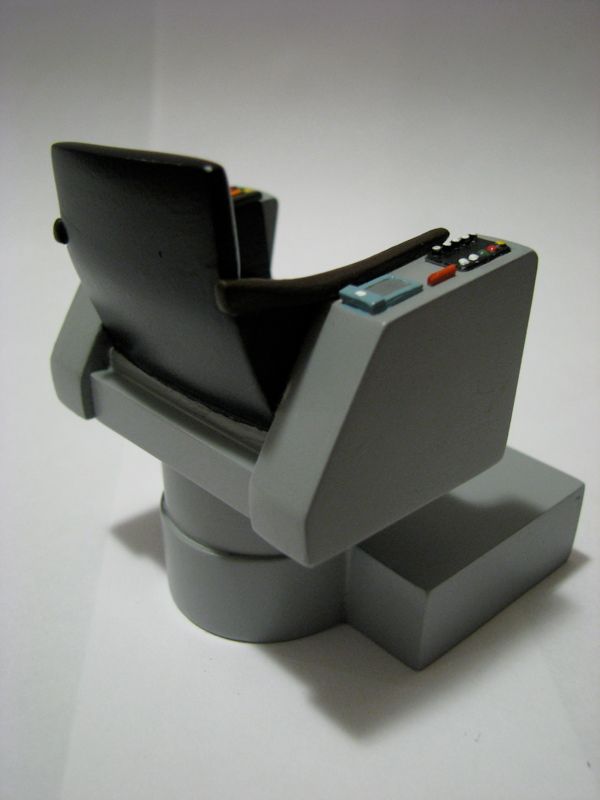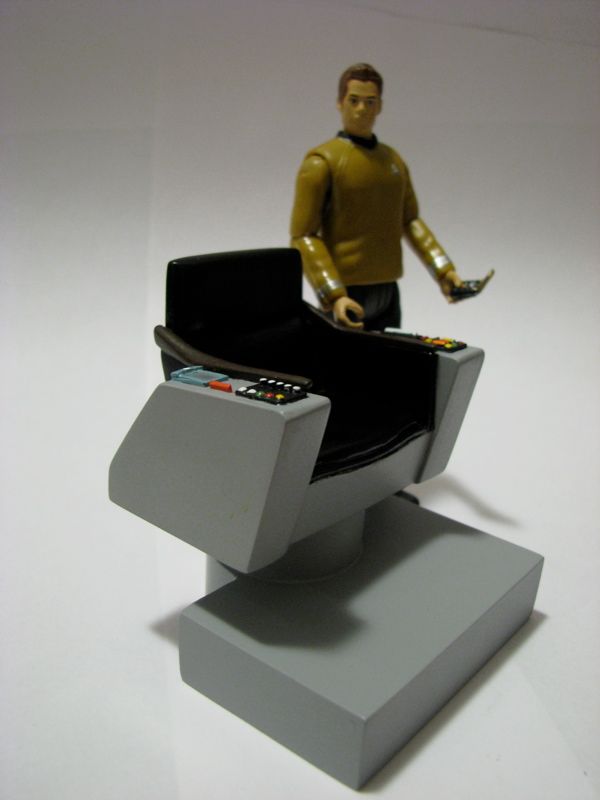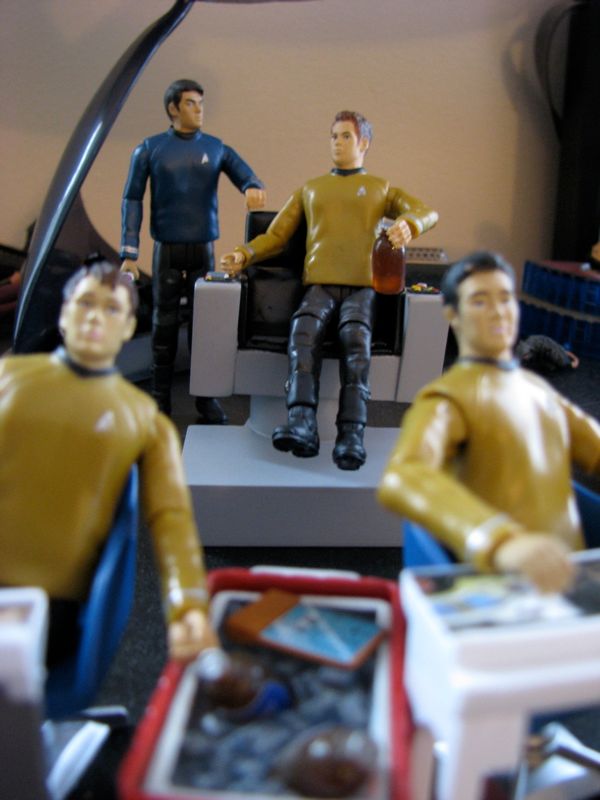 Flash forward 4 years and I have started on the helm. Here is how much I managed to get done on the weekend.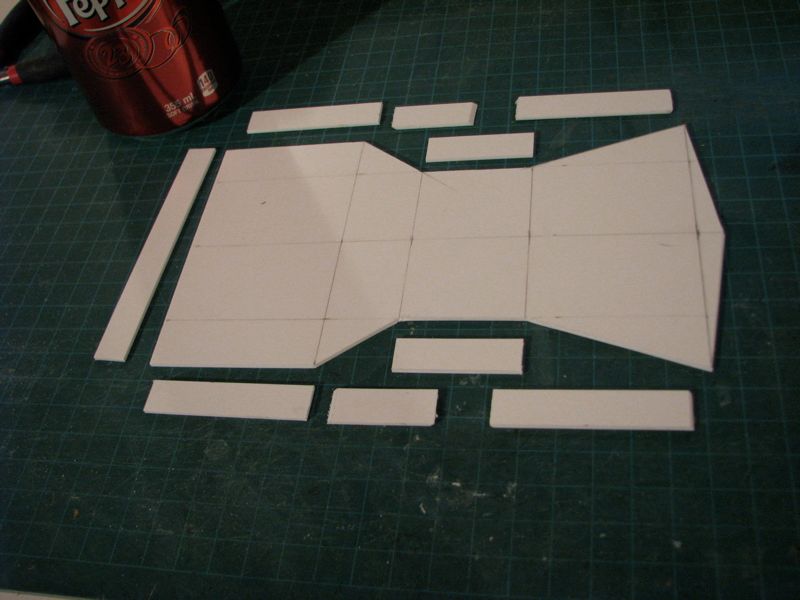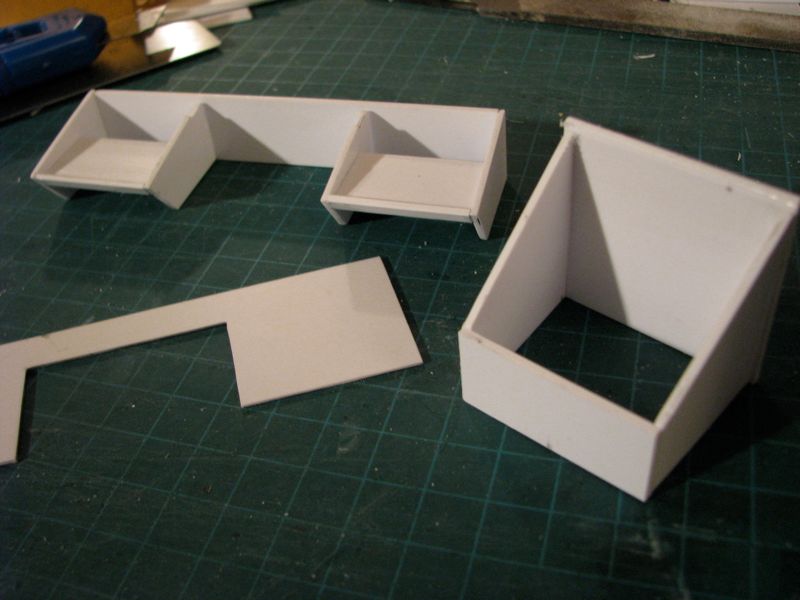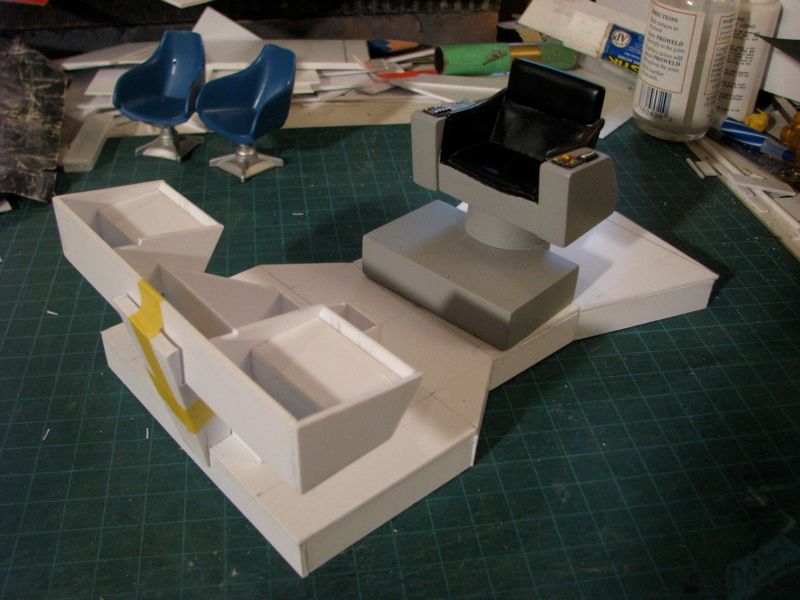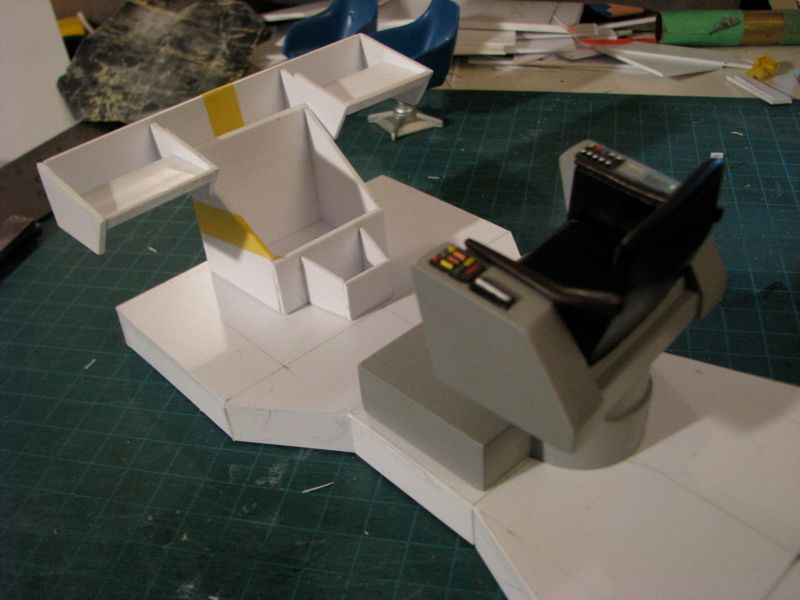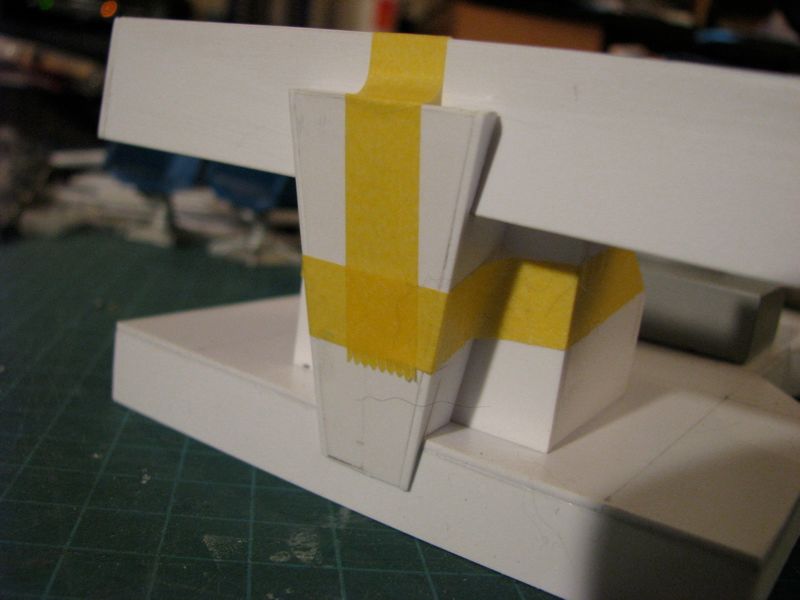 I'll continue to post as I make progress.