Two more additions to my growing 1/1000 fleet--the U.S.S.
Hood
(from "The Ultimate Computer") and a conjectural, TOS-era
Reliant
.
The
Hood
was a straightforward build of the trusty Polar Lights
Enterprise
kit, with PNT decals for the name and registry numbers. As it turned out, this must have been an original-issue kit, since the decals had white fill areas for the markings next to the impulse engines and the underside of the secondary hull, which, along with some customization of the window patterns, allowed for a slightly different look.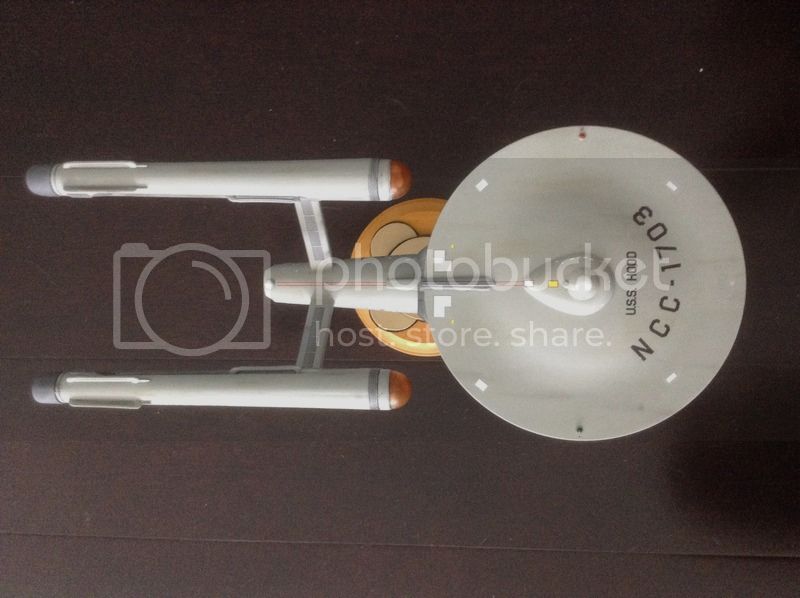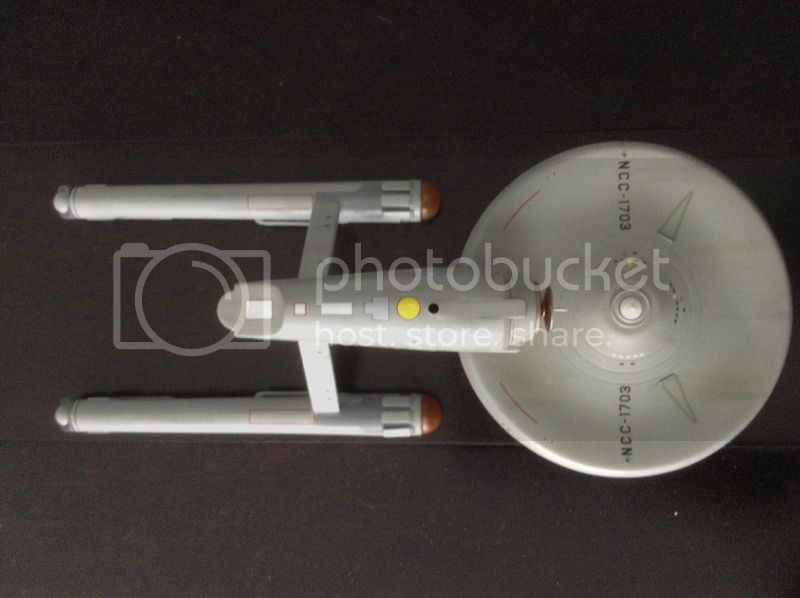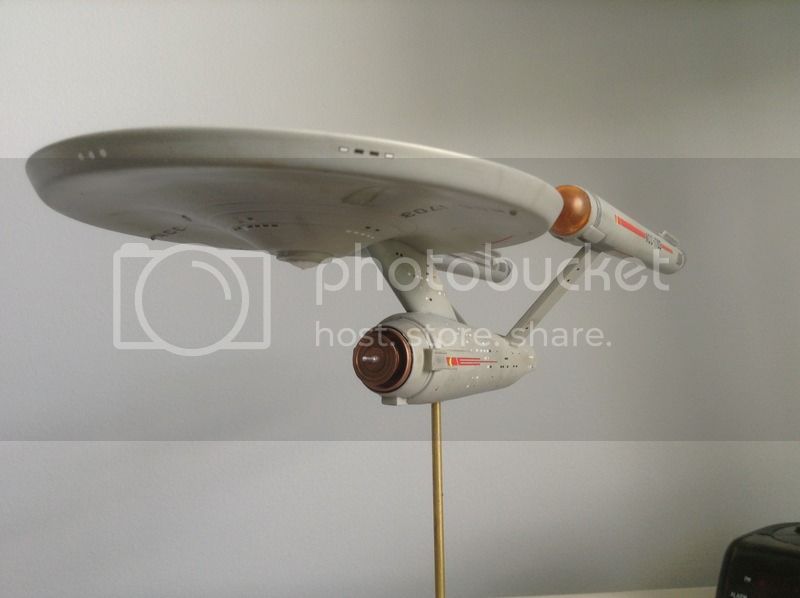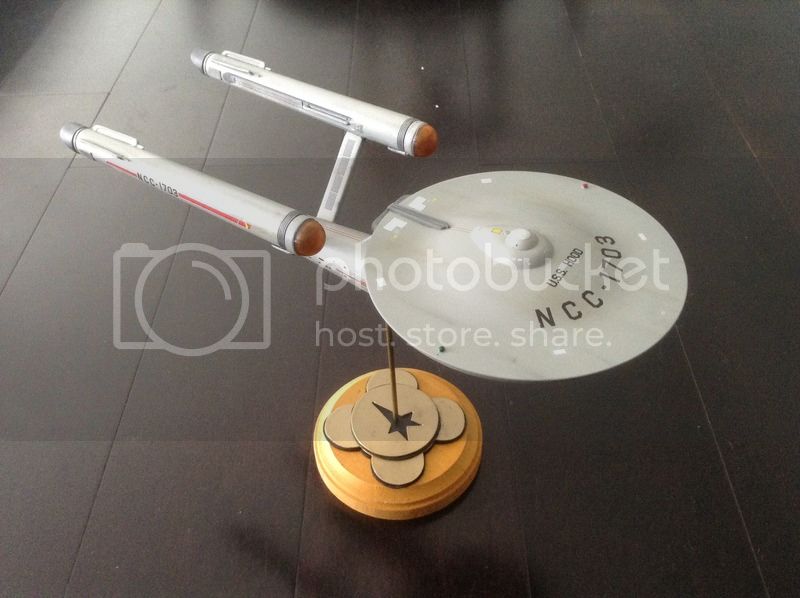 The
Reliant
was built from Modular Models'
Surya
class hull and pylons, plus parts from the Polar Lights kit, with a mix of Modular, PNT, Polar Lights, and custom decals.