Sr Member
RPF PREMIUM MEMBER
I got this "Evil Dead Witch"
lifecast
from Haunted Studios - they say that it is a "life mask of actual prop head used in the original Evil Dead film". Since getting it, I've done more research and I'm not so sure about their claim - haven't see or read any evidence of a prop head used in the movie. It's probably a cast of an original head that Chris Kuneman did for the movie to show the original makeup design (and should have shoulders as well as a fully rounded head).
Raw resin, hollow cast half head, no ears, as it arrived:
I used the same method as I did with my Ash lifecast to alter it into a full head bust (carved floral foam covered with ModRoc plaster bandages), but didn't add ears this time as I figured they would be hidden by the long hair anyway.
And here's the finished bust, painted up with wig attached (no glass eyes this time - painted them):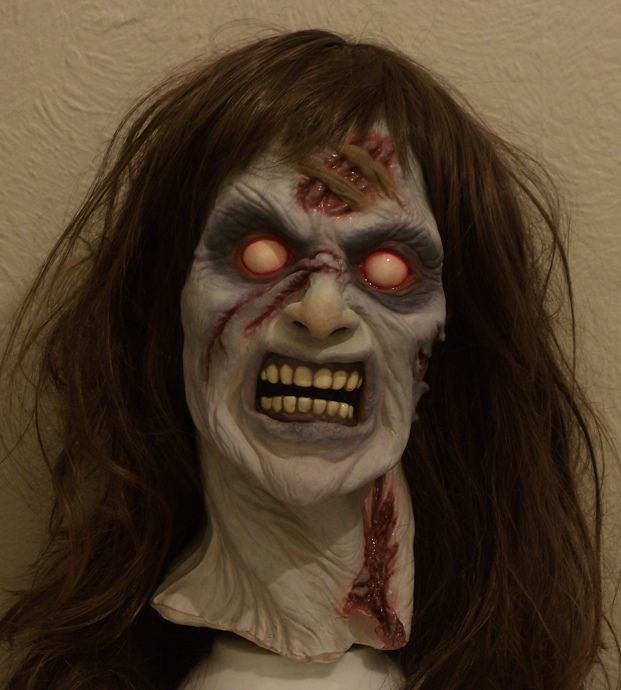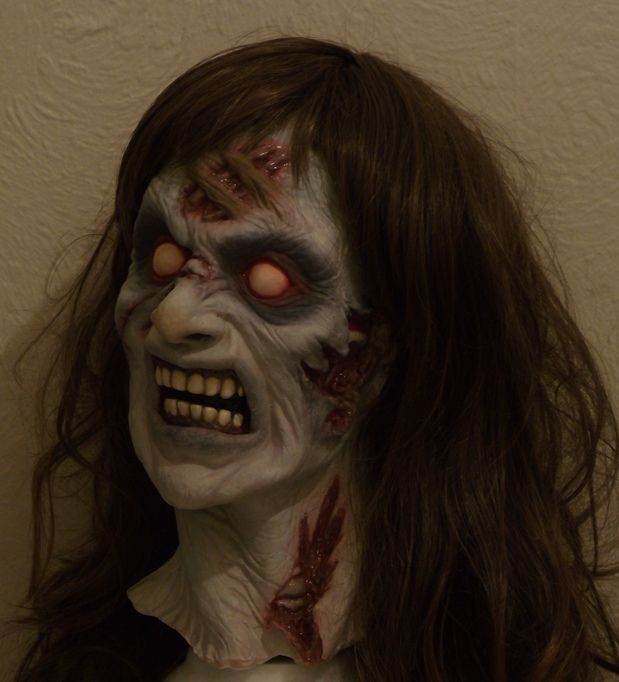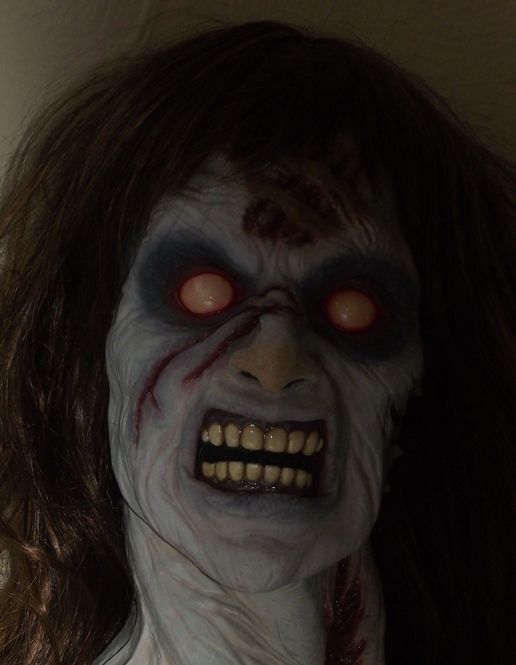 Last edited: